Develop the skills to respond to crises with a degree in Disaster Management
You can make a difference!
With disasters rising in frequency and severity, disaster management professionals are needed to help keep communities safe. Florida International University in Miami, Florida, offers world-class undergraduate and graduate degrees that educate and empower students to help communities prepare for, respond to, and recover from natural and man-made disasters.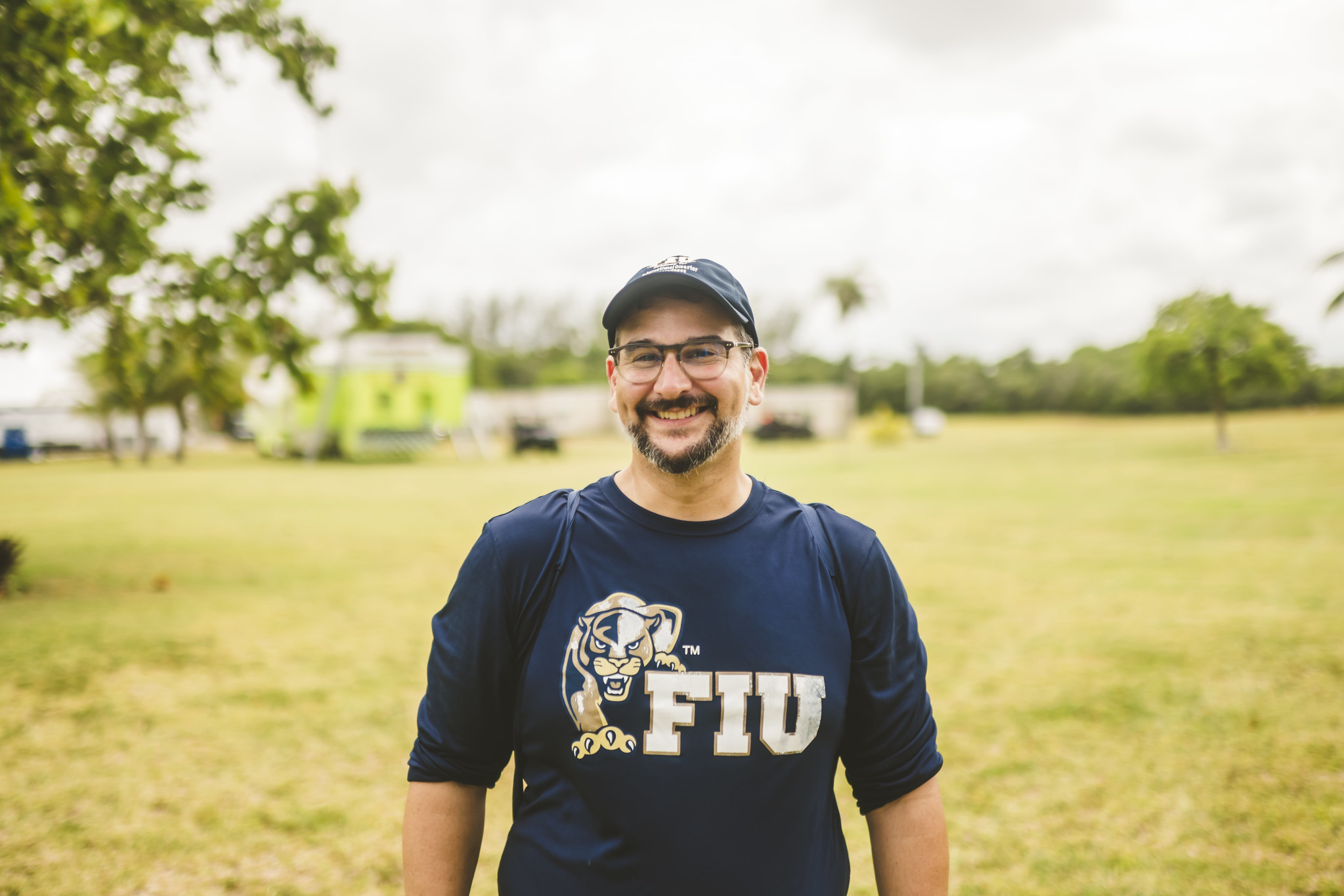 "It is literally for anyone, whatever your background or interest areas are. There is something you could be doing to help the global and local community in ways that are truly meaningful. You can be a master of disaster, too."

- Adam Schachner, AIDP student
Admission
Graduate degree
Ranked No. 4 in the nation by Best Accredited Colleges, the Master's degree in Disaster Management is an 11-month executive program culminating with a simulated field exercise that focuses on the practical issues that arise in a disaster.
Tuition for a Master's degree
(Florida and non-Florida residents)
Total Online Cost: $19,990
Total In-person Cost: $24,990
Undergraduate degree
The Bachelor's degree consists of 10 required courses within the major. For those who have previous experience as a first responder or military personal, up to 30 academic credits will be award for the learning acquired outside the classroom.
Tuition for a Bachelor's degree
(Florida and non-Florida residents)
In state tuition: $619 per 3-credit course
Out of state tuition: $1,857 per 3-credit course
87%

of master's students are adult learners with a full time job

75%

of bachelor's students are adult learners with a full time job
$76,730

Median annual salary

6%

The occupation of emergency management directors is projected to grow six percent between 2020 to 2030 (U.S. Bureau of Labor Statistics)
Careers in disaster management
Whether you're a practicing or aspiring professional, a degree in disaster management can help open doors to new opportunities across the nation. FIU's trained and talented instructors will prepare you to land positions in emergency management like:
Directors
Planners
Consultants
Mitigation specialists
Logistic agents
First responders
Chief emergency management officers
Federal disaster recovery coordinators
FEMA agents
Operations officers
Readiness initiative coordinators
And more