The following page provides information about the Academy's internship program and where to search for career opportunities in disaster management and humanitarian assistance.
Internship Program
Each year, the Academy reinvests in its students by offering an open competitive paid internship program. This is a great incentive for some students to gain valuable hands-on experience with a local emergency management agency, state or federal agency, or non-governmental organization. Since the 2015-16 graduate cohort, selected students have interned for Miami Dade County's Office of Emergency Management, U.S. Southern Command, and FIU's Department of Emergency Management. The program has expanded and now includes internships with Broward County's Emergency Management Division, American Red Cross, City of Miami Emergency Management, Monroe County Emergency Management and the U.S. Coast Guard.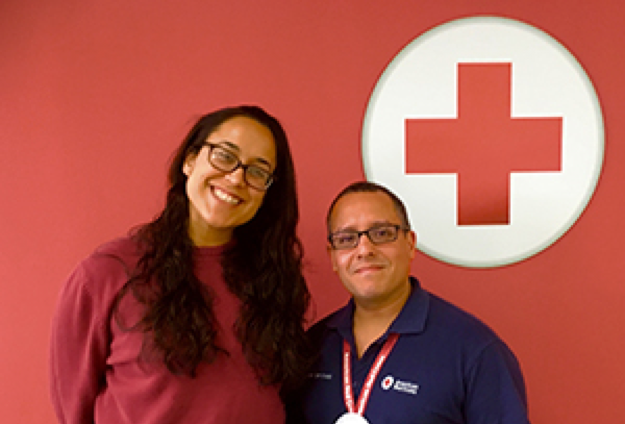 Veronica Perez and her supervisor from the current cohort (2017-18). Among the seven paid internships offered through the Academy, Veronica was placed with the American Red Cross.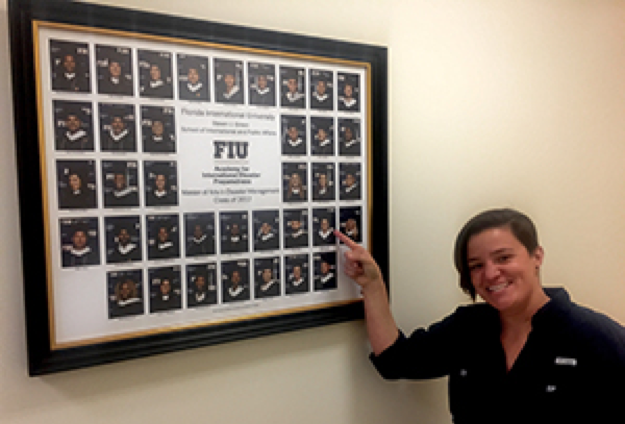 Bridget Pelaez from the 2016-17 graduate cohort. Bridget interned for Miami-Dade County Office of Emergency Management developing pre- and post-disaster shelter plans for the county. Following graduation, she went to work for FIU's Academy for International Disaster Preparedness.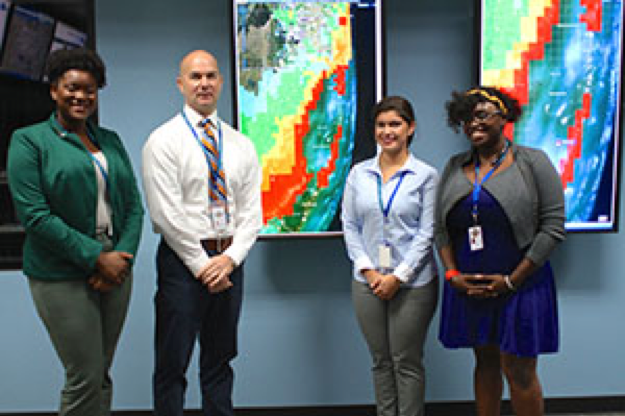 China Walker, Alma Rosario and Bianca Allen from the 2016-17 graduate cohort who interned for the Miami Dade County Office of Emergency Management under Director Curt Sommerhoff.
Career Opportunities
Please select one of the following hyperlinks for career opportunities: