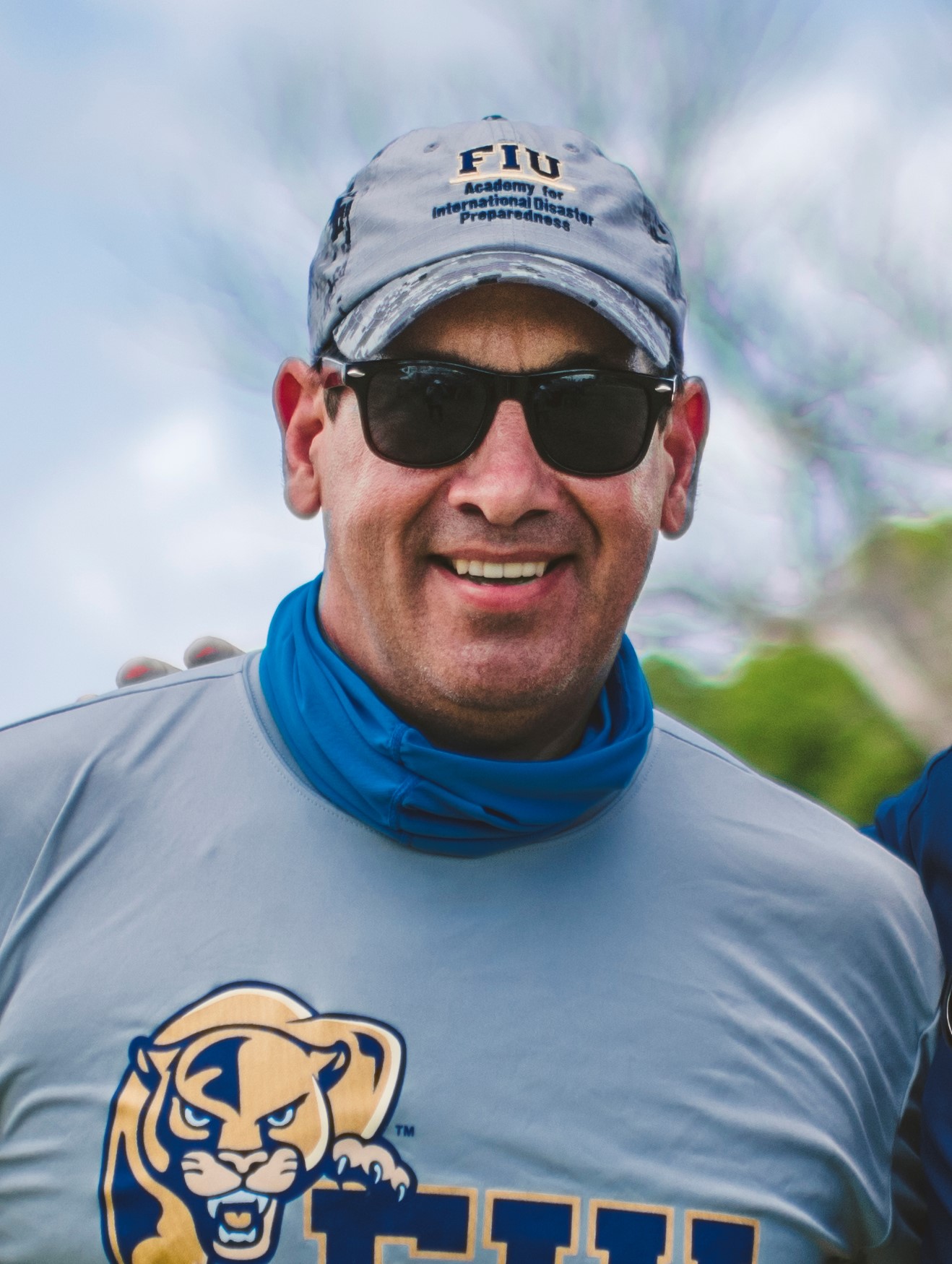 Ruben Almaguer
Adjunct Professor / AIDP Graduate Program
---
Phone: 305-348-0451
Email: aidp@fiu.edu
Ruben Almaguer
Ruben Almaguer currently serves as the CEO for FORTS Logistics, a South Florida company dedicated to deploying temporary fold-out shelters for uses after a disaster. This includes, disaster field hospital, command centers, communication units, temporary disaster housing, as well as a multitude of other units.

Previously, Ruben served as the Assistant Vice President of Disaster Management at Florida International University (FIU) where he oversaw the university's Department of Emergency Management, the Department of Environmental Health & Safety, and the Florida Advance Surgical Transport Team. Ruben also served at FIU as the Executive Director for the Academy for International Disaster Preparedness. In these roles, he oversaw a graduate degree program in disaster management, aeromedical evacuation transport and incident command training.

Formerly, he served in Monroe County Fire Rescue Department, Florida, as the Chief of Emergency Medical Services. Ruben also served as the Director and Deputy Director of Emergency Management for the State of Florida, appointed by the governor.

Prior to this, he worked for Miami-Dade Fire Rescue Department as a Division Chief and led many FEMA and OFDA Urban Search & Rescue Teams to over 27 natural and manmade disasters. Some responses included earthquakes in Venezuela, Colombia, Taiwan, and Turkey; hurricanes and floods throughout Central America, Africa, and the Caribbean, including hurricane Katrina; as well as responses to the Oklahoma City Bombing and the terrorist attacks of 9/11 at the Pentagon in Washington, DC.

He received masters in homeland security and defense from the Naval Postgraduate School and a master's in public administration from Florida International University. Ruben holds many licenses and certifications to include: Certified Emergency Manager, State of Florida firefighter, and paramedic.