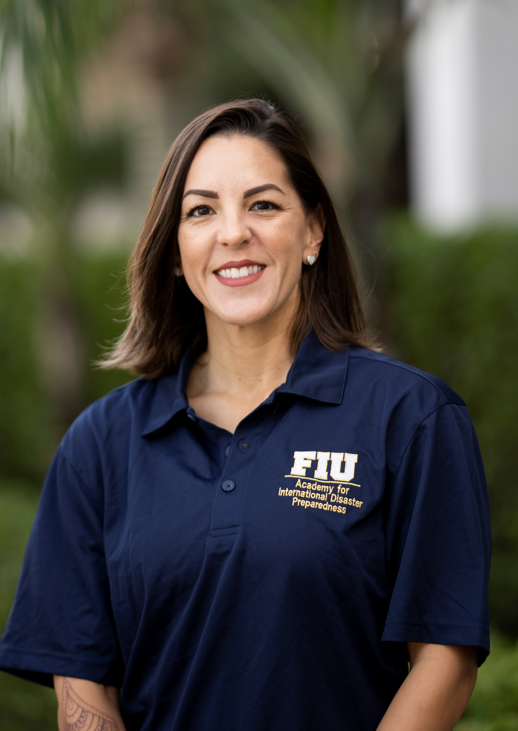 Rita Rodriguez
Adjunct Professor / AIDP Undergraduate Program
Academy for International Disaster Preparedness
---
Email: ritrodri@fiu.edu
Rita Rodriguez serves as a Captain for the Miami-Dade Police Department's Kendall District. She has been in the police department for over 22 years. Captain Rodriguez started her career when she was 19 years old.
She has held many assignments to include road patrol, training cadets in the academy, Internal Affairs, and the Narcotics Bureau. Throughout her career, she has managed responses for multiple hurricane deployments, organized the credentialing for all operations during Super Bowl LIV, coordinated operations for the COVID-19 Pandemic and the Family Reunion Assistance Center directly assisting the families of the Surfside Collapse.
Due to her dedication and love for her profession, in 2020 she obtained her master's degree from the Florida International University in Disasters Management to help her provide the residents of Miami-Dade County with the best response and services possible in their time of need. She is an Adjunct Professor at FIU for the Disasters Management Program. She strives to provide direct daily personalized assistance with the utmost respect and delicateness to all her personnel, so they reflect the same service to those that serve our community.
She was born and raised in Miami. On her time off she loves to work out and spend time with her family. She is married with five children, four grandchildren, and three dogs. Her family enjoys RV trips and camping together in the beautiful Tennessee mountains.