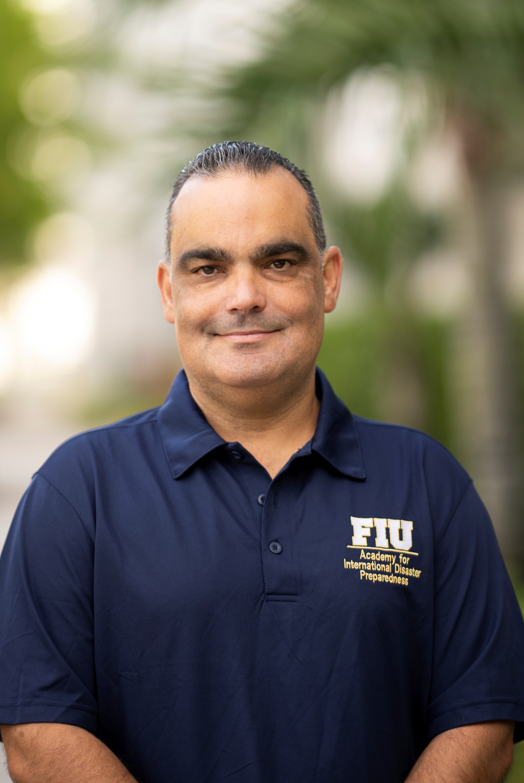 Marcos De La Rosa
Adjunct Professor / AIDP Undergraduate Program
Academy for International Disaster Preparedness
---
Email: madelaro@fiu.edu
Marcos De La Rosa is a 33-year veteran of the Fire Service. Currently, Mr. De La Rosa serves as the Fire Chief and Emergency Manager for the City of Coral Gables. Chief De La Rosa leads a Fire Department comprised of 147 members and as the Emergency Manager a workforce of over 800 City personnel in the coordination and mitigation of emergency management incidents.
Prior to joining the City of Coral Gables, Chief De La Rosa served with the City of Hialeah Fire Department for 24 years functioning in all ranks; including that of the Fire Chief of the Department. Chief De La Rosa has served on various community organizations amongst them, National Fire Protection Association Technical Committee, Miami Dade College Fire Academy Academic Advisory Committee, University of Miami, Life Alliance Organ Recovery Agency, and Florida Fire Chief's Association State Emergency Response Team Coordinator for the South East Region of Florida as well as the Florida International University Masters in Public Administration Curriculum Advisory Committee. Throughout his career, Chief De La Rosa has been involved in the training and development of Fire Fighter Paramedics as an Adjunct Professor for the University of Miami Miller School of Medicine Gordon Center for Research and Medical Education as well as Miami Dade College.
In his various roles, De La Rosa has served as the City's Incident Commander for Hurricane Irma, the City's COVID-19 response, and the State of Florida SERP Vaccine Mission for Holocaust survivors.
Chief Marcos De La Rosa obtained a Master's Degree in Public Administration from Florida International University along with a Graduate Certificate in Homeland Security and Emergency Management.