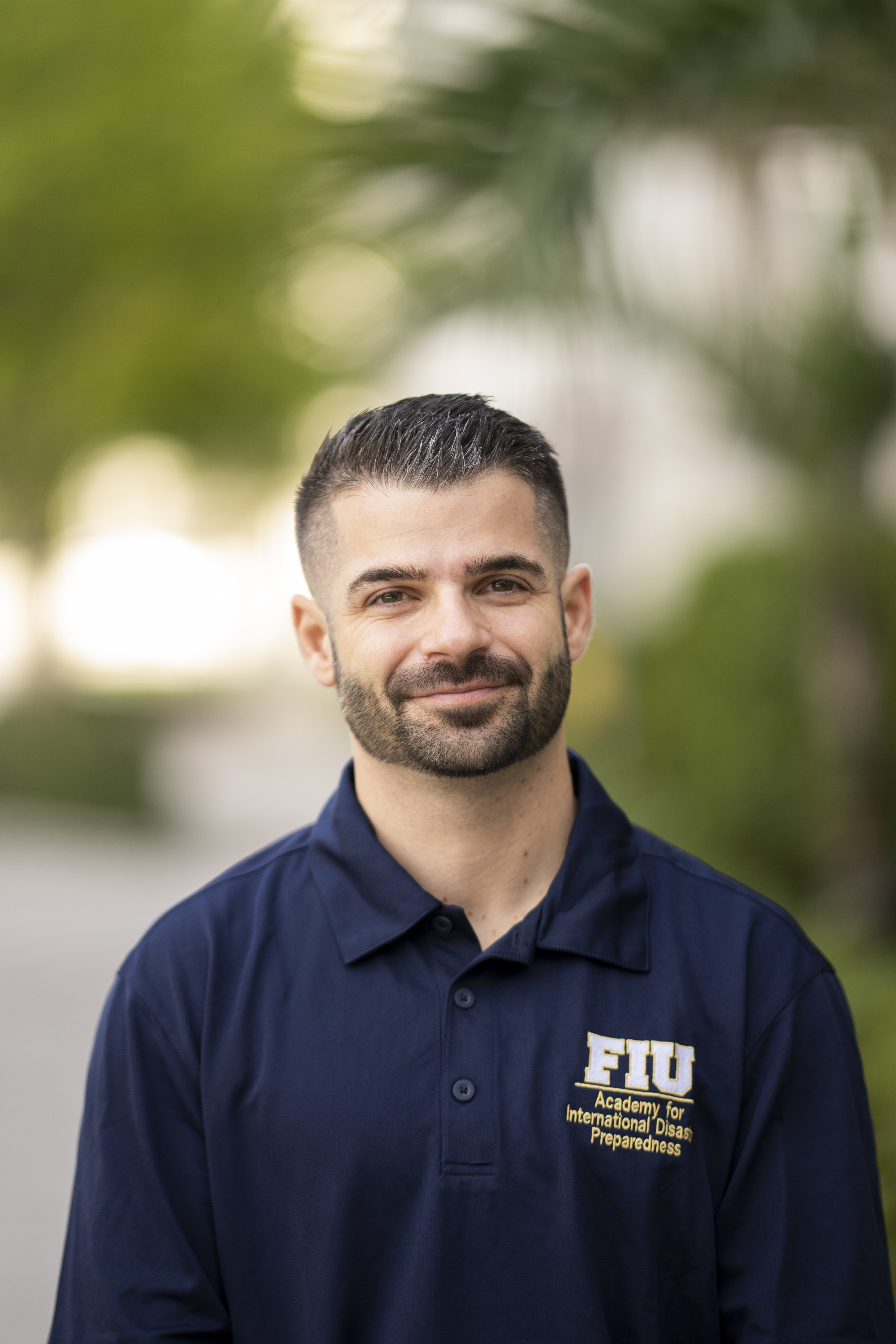 John Antapasis
Adjunct Professor / AIDP Undergraduate Program
Academy for International Disaster Preparedness
---
Email: jantapas@fiu.edu
John

 Antapasis serves as the Emergency Coordinator for Tampa Fire Rescue. At his current position, he is responsible for response and recovery coordination for emergencies and large-scale special events within the City of Tampa.  He directs the city's Emergency Operations Center (EOC) and is responsible for sheltering, feeding, and other relief operations within the city's jurisdiction.   Mr. Antapasis began his career in emergency management in 2009 working in the private sector assisting recovery operations in impacted communities throughout Louisiana after Hurricane Katrina.  He then served as a private emergency management consultant for various government clients throughout the country on emergency planning and response operations.   

 
After leaving the private sector, Mr. Antapasis took a position with the Washington State Department of Transportation as the Emergency Program Manager. During this period, he coordinated his agency's emergency response operations for the Oso Mudslide, a presidentially Declared Disaster.  That disaster claimed the lives of 43 people and closed a major state route for over 30 days.
Mr. Antapasis returned to Florida as the Deputy Emergency Coordinator at Tampa Fire Rescue.  He worked closely with its residents and government officials to ensure they were prepared to respond and recover from all types of hazards that may impact life safety and business operations.  In this role, he managed the City's EOC for severe weather incidents, including Hurricane Irma, Tropical Storm Colin, and citywide flooding, as well as large special events like the College Football Playoff National Championship and Gasparilla Parade of Pirates.
Mr. Antapasis took the promotion to Emergency Coordinator with Tampa Fire Rescue in April 2020, during the beginning of COVID-19 response.  While in this position, Mr. Antapasis has been actively coordinating response and recovery operations for the City of Tampa throughout the COVID-19 Pandemic as well as the 2020 Summer Social Unrest, Hurricane Eta and Elsa, David L Tippin Water Main Break, and Super Bowl LV.