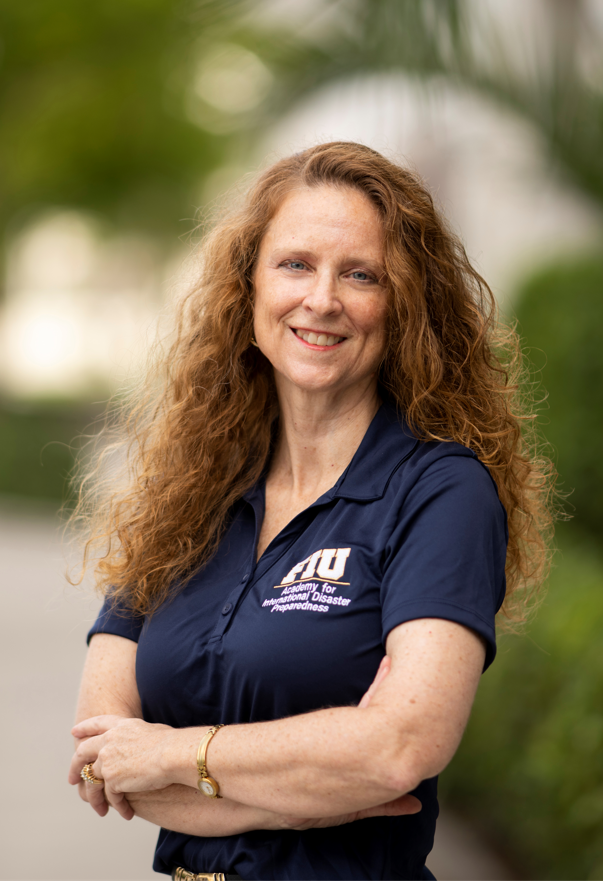 Joann L. Brown
Undergraduate Program Assistant Director / AIDP
---
Office: PG5 244C
Phone: 305-348-3364
Email: Joann.Brown@fiu.edu
We live in a world of change and uncertainty where our actions are seen, judged and reacted to in an instant. Seconds count and so does your ability to understand, be understood and anticipate what needs to be said as well as relate to what others think, feel, expect, need and believe. Possessing the leadership and communication skills required to be successful in the 21st century is a necessity at all levels of any organization. It takes courage and humility to lead effectively and to appreciate how often anyone can make the wrong assumption about people, problems and potential solutions while simultaneously keeping their ego in-check. Managing teams, projects and internal politics by communicating effectively up, down, and across the chain of command in sensitive, fast moving situations is her expertise.
Ms. Brown has spent her career shaping these skills in individuals at the university level and through organizational trainings in the professional realm. She obtained a graduate degree in communication from the University of Miami in 1993 and worked alongside several highly sought-after faculty members from UM who were conducting communication & leadership programs in the private sector; non-profit sector; within local, state and federal branches of the government as well as internationally. 
In 1994, she accepted a full-time faculty position at Florida International University where she rose through the academic ranks to University Instructor. Ms. Brown is the founding chair of the Communication Arts Department where she served as the chief academic, financial and administrative officer of the department from 2007-2015. 
During her tenure as department chair she continued working with numerous clients throughout South Florida and partnered with FIU's Center for Leadership to provide communication trainings as part of their well-known leadership program—HR.com and Leadership Excellence Magazine recently ranked the executive leadership program #2 globally besting programs from longstanding institutions such as Harvard, Stanford, The Wharton School of the University of Pennsylvania, The University of Chicago Booth School of Business, and Cornell.
She has authored/co-authored three textbooks: Intercultural Communication: Diversity and Understanding (2013), Speaking with the Confidence of a Leader (2013), and Speaking Intelligently (2004) which are used at various institutions of higher education across the country and she has presented her work at numerous domestic and international conferences.
In 2014 she entered into a training partnership with the City of Miami to produce a customized cultural sensitivity & de-escalation training for the City of Miami Police Department.  Additionally, a Command Level Leadership training was implemented and in July 2016, the City of Miami Mayor, Tomas Regalado, discussed the success of these specialized programs on Hardball with Chris Matthews. These programs have now expanded to other police department and fire-rescue departments focusing on Leadership Development for first responders for every rank and level of the organization.
In 2017 she began researching and writing a proposal for a Bachelor of Arts degree in Disaster Management that was awarded by the Florida Board of Governors in August 2019. Currently she serves as the founding Program Director for this undergraduate degree that prepares students to plan for, respond to and recover from natural and man-made disasters in the public and private sectors. She teaches graduate and undergraduate classes in communication and leadership for the Academy of International Disaster Preparedness as well as the Department of Communication at FIU.  Additionally, she is an approved Florida Fire College Instructor and teaches Fire Officer I and II courses.