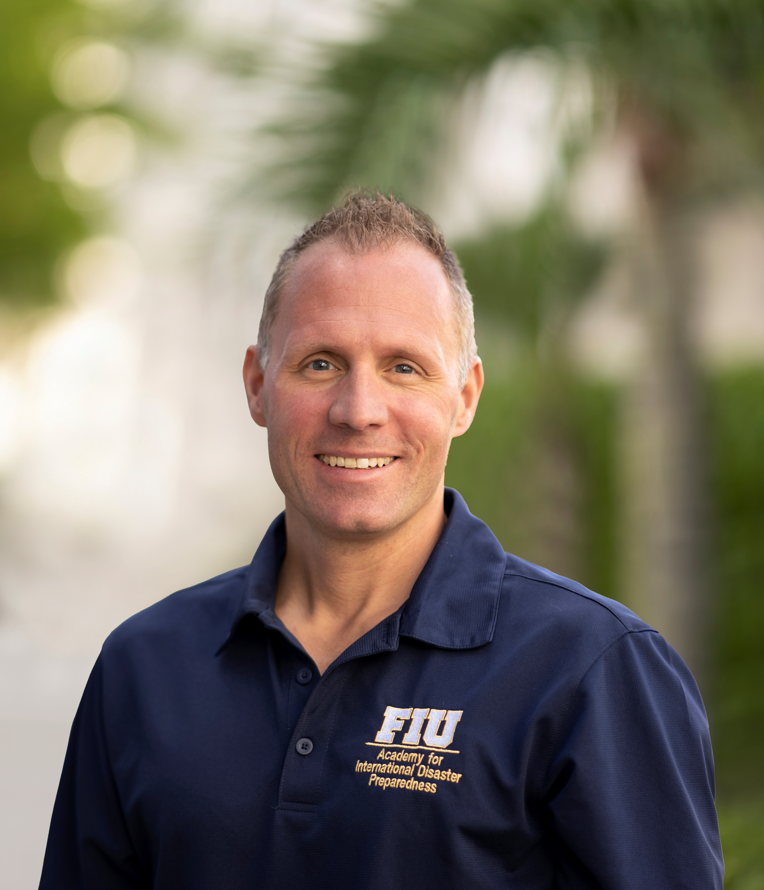 Jesse Spearo
Adjunct Professor / AIDP Graduate & Undergraduate Program
Academy for International Disaster Preparedness
---
Phone: 305-348-0451
Email: jspearo@fiu.edu
Dr. Jesse Spearo has served as a public safety practitioner for nearly 20 years, having worked in positions at all levels of government including Federal, Tribal, State, County, and Municipal.  He has responded to nearly a dozen Presidential Disaster Declarations.  He is the author or co-author of more than 50 emergency management plans and publications, and regularly presents his findings at national and international conferences.  Currently, he serves as Senior Emergency Management Program Specialist for the Broward County Aviation Department - Fort Lauderdale/Hollywood International Airport (FLL).  In addition to coordinating emergency operations for one of the country's busiest airports, Dr. Spearo assists in organizing the administrative and strategic efforts of the airport and coordinates with the FBI, FAA, TSA, CBP, and the Regional Domestic Security Taskforce (RDST).  Prior to his work in aviation, Dr. Spearo served as the first emergency manager for the City of Cape Coral, where he developed a nationally recognized municipal emergency management program.
Professionally, Dr. Spearo is a Certified Emergency Manager through both the Florida Emergency Preparedness Association (FEPA) and the International Association of Emergency Managers (IAEM).  In addition, he is one of only a dozen practitioners to hold a Florida Master Instructor (FMI) certification.
Dr. Spearo is an active committee member with FEPA's Higher Education Committee; IAEM's Training and Education Committee and Transportation Committees; and the American Association of Airport Executives (AAAE) - Emergency Management Committee.  He is a certified emergency management program assessor for the Emergency Management Accreditation Program (EMAP) and a credentialed All-Hazards Incident Management Team (AHIMT) Situation Unit Leader.  Lastly, Dr. Spearo is a graduate of FEMA's National Advanced Academy and National Executive Academy.
Dr. Spearo holds a Ph.D. in Public Safety and Emergency Management; a dual Master's of Science in Emergency Planning Administration and Criminal Justice Administration; and a Bachelor's of Arts in Criminal Justice and Political Science.